If 86% of buyers are willing to pay more for a great customer experience, then it is even more important to understand the voice of the customer. Therefore, 44% of corporations now operate voice of the customer programs to driver customer experience and innovation. The key tool to facilitate this program is the use of Artificial Intelligence to capture an outside-in view of the customers perspective.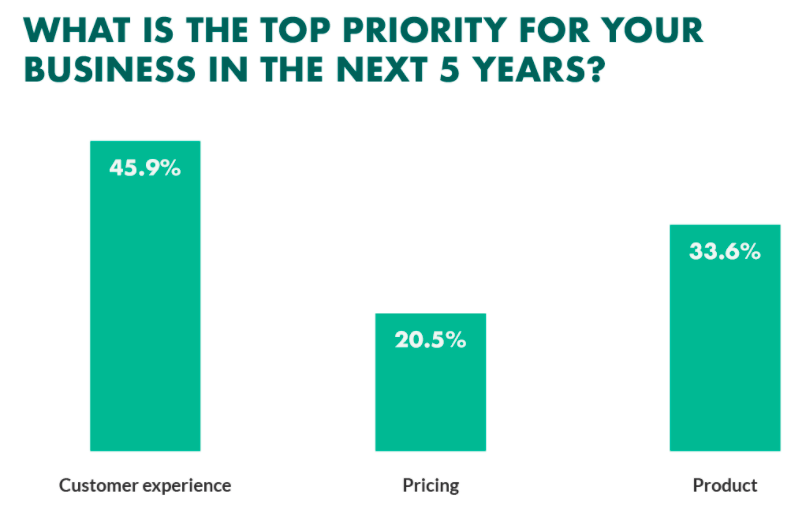 How AI can Enhance Customer Experience

 
Understanding the Customer Journey
Optimal customer experience is achieved when a business remembers a customer and treats them with attention, respect and consideration throughout their unique customer journey. Mining insights across billions of unique customer journeys using traditional analytics methods and tools is a laborious and slow process, which tends to confine it's usage to a small set of pre-defined problems.
The power of AI-enabled customer journey analytics is that it can sift through a much, much larger and more complex data space and thereby uncover many more business opportunities. AI-enabled customer journey analytics finds every single relationship in the data that exists. It can predict the likelihood of future behaviors with high accuracy, while simultaneously finding the drivers and inhibitors of customer performance.
Sentiment Levels of Customers
Using Natural Language Processing (NLP) to build semantic models of all available unstructured text enables an aggregate view of customers' sentiments towards a given brand, product, or service being measured. Being able to quantify what emotions a given brand evokes is possible using sentiment analysis. By continually teaching prediction models with customer data, marketing teams are able to better understand what will most and least delight customers and how to avoid making them indifferent or angry – all invaluable insights given how fast customers are changing today.
Risk of Losing Customers
NPS is one of the most commonly used metrics for quantifying the level of loyalty customers have to a given company they buy from. When NPS, customer, behavioral and operational data are analysed using deep learning neural networks, it's possible to discover which customers are the most and least likely to stop using your product/service. AI-based analysis can provide this in seconds.
Personalised Recovery Strategies
Service Recovery is the strategy of attempting to save a customer relationship after a service breakdown has happened. The essence of an effective Service Recovery strategy is to correct the problems beyond what the customer expected to receive as a response. AI-based techniques for tailoring or personalising service recovery responses are proving very effective in keeping customer relationships intact after a service error.
"From a human evolution perspective, AI can help each of us augment our capabilities and skills, better understand our full potential, discover ourselves and each other better. All for a better society." – Amir Banifatemi, K5 Ventures.
References:
Columbus, L.,(2020)10 Ways AI Can Improve Voice Of The Customer Programs. Forbes. Available at: https://www.forbes.com/sites/louiscolumbus/2020/05/17/10-ways-ai-can-improve-voice-of-the-customer-programs/?sh=77430ec93122 [Accessed 25 March 2021].
Kulbytė, T., (2021)37 Customer Experience Statistics you Need to know for 2021. Available at:https://www.superoffice.com/blog/customer-experience-statistics/ [Accessed 25 March 2021].
Thiel,W.,(2018) The Role of AI in Customer Experience. Available at: https://www.pointillist.com/blog/role-of-ai-in-customer-experience/ [Accessed 25 March 2021]